Interdentals
Is interdental cleaning really for everyone? Yes it is. Studies have demonstrated that toothbrushing only removes a portion of plaque. For a full mouth clean, you also have to clean between your teeth. Interdental brushes remove the plaque your toothbrush left behind.
Still feeling hesitant? We get it. Perhaps you find flossing difficult or you're afraid it will hurt. Don't worry, many people feel the same way. 
Interdental brushes and picks are the easy-to-use alternative to floss. And the good news is that most people who adopt them grow to love the feeling of a full mouth clean.

All our interdentals are designed to make interdental cleaning really easy and comfortable. They all have soft, ergonomic handles and are easy to guide around the mouth. The extra gentle bristles deliver a pleasant, deeper clean. Some of them even massage your gums.
If your gums are healthy, then we recommend you use GUM® SOFT-PICKS® ADVANCED. They're our most popular interdental because they are particularly ease to use. For an extra sensation, try our mint-flavoured option. Minty feeling guaranteed!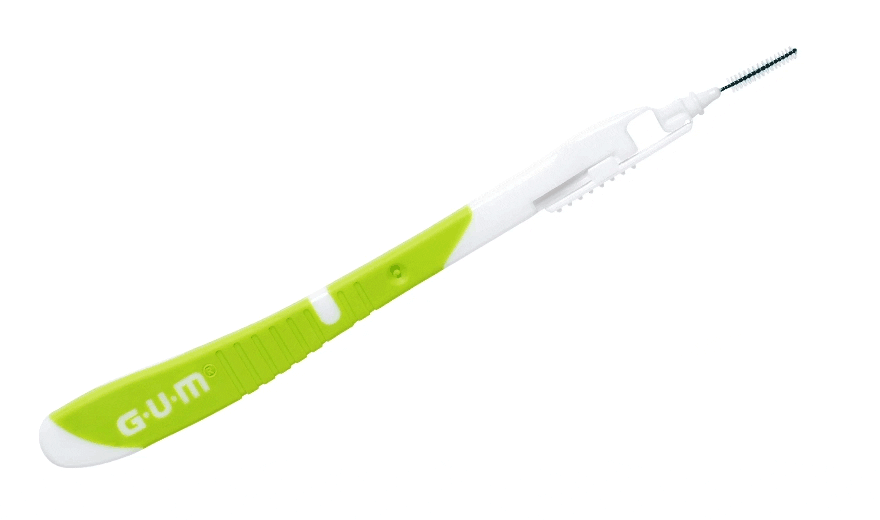 If you have large hands or dexterity issues, try GUM BI-DIRECTION.
It has an extra long handle and offers two head positions for easy access to back teeth.