Mar 07, 2022
-
minute read
minutes read
Interdental Brush vs. Floss: Which is Better?
Cleaning between your teeth each day is one of the most valuable things you can do for the long-term health of your teeth and gums.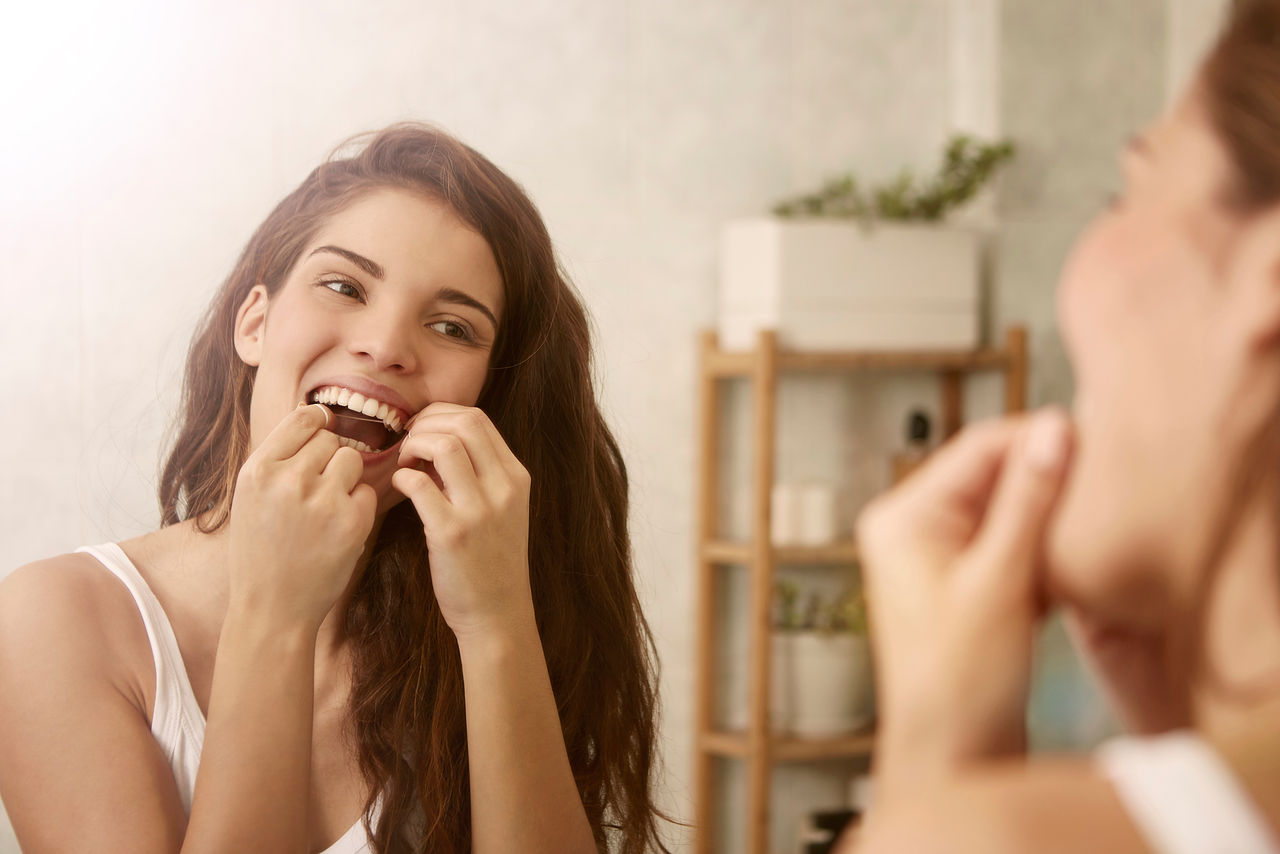 If your routine focuses only on brushing, you're missing out on an absolutely critical aspect of oral health care, because it allows plaque to develop in areas a toothbrush just can't reach.
When it comes to this essential practice, there are two most popular methods: flossing and interdental brushing. Which is the right choice for you?
Keep reading, and we'll explore the pros and cons of each, while offering guidance to help you decide on the best method of interdental cleaning.
Advantages of flossing
Remove plaque: Flossing helps get rid of plaque and its bacteria that form between your teeth by gliding smoothly between teeth.
Eliminate food remnants: Flossing clears the spaces between your teeth of food, which can fester and provide harmful bacteria with the nutrition they need to grow.
Prevent cavities: Flossing helps prevent the formation of cavities – tiny holes in the enamel of your teeth – by removing plaque particularly in areas your toothbrush can't reach.
Keep away gingivitis: Flossing helps prevent gingivitis, which is the early stage of gum disease.
Cons of interdental cleaners
Learning curve: If you haven't used interdental cleaners before, you may not know where to start in using them effectively. However, once you get it down, you may find it easier and faster than flossing.
Discomfort: First-time interdental users can find the small interdental cleaners uncomfortable, especially if they are used to flossing and/or invest in the wrong size. It may be best to start small and work up to the right size for you. Being gentle is key. Never force a brush in.
Reaching tight spaces: When teeth are tightly bunched together or you're trying to reach an extremely small space, floss can sometimes be the best solution.
Costs: Interdental cleaners can entail more up-front cost than a roll of floss, although the cleaners are reusable so they often end up providing better value in the long run.
Discover the dental floss and the interdentals